Voici un cas publié sur le site de Julie McLelland qui aborde une situation fréquemment rencontrée dans la gouvernance des OBNL.
Dans ce cas-ci, Maria, la présidente du comité de gouvernance se questionne sur la meilleure approche à adopter dans la sélection des candidats aux postes d'administrateurs.
Comment gérer ce processus en s'assurant que le choix des bénévoles est optimal ?
Le cas a d'abord été traduit en français en utilisant Google Chrome, puis, je l'ai édité et adapté. On y présente la situation de manière sommaire, puis trois experts se prononcent sur le cas.
Bonne lecture ! Vos commentaires sont toujours les bienvenus.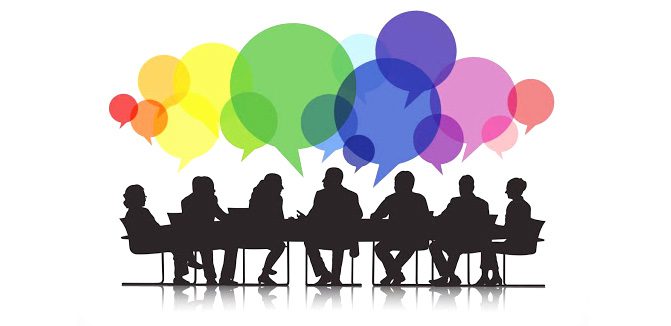 Maria est la nouvelle présidente du comité de gouvernance d'une grande organisation à but non lucratif dont le conseil d'administration stagnait depuis de nombreuses années. Lorsqu'elle s'est jointe l'an dernier, elle était la première nouvelle administratrice depuis 2008. Les administrateurs étaient ravis de l'avoir et ont créé le comité en vue de redynamiser le conseil.
Le comité de Maria a entrepris un important travail de sollicitation et de recherche de candidatures auprès des membres afin de les inciter à siéger au conseil d'administration. Plusieurs administrateurs souhaitaient prendre leur retraite, et c'était le bon moment pour accueillir de nouveaux administrateurs sans se soucier de perturber les contributeurs de longue date.
Il y a quatre postes à pourvoir et aucun titulaire n'est candidat à une réélection. Six membres de haut niveau ont déposé leurs candidatures. Maria est maintenant inquiète parce qu'elle perçoit que les six candidats pensent qu'ils seront élus, mais les règlements généraux ne le permettent pas, car cela dépasserait la taille maximale du conseil d'administration.
Que peut faire Maria pour éviter de s'aliéner des bénévoles enthousiastes et pour pouvoir profiter des talents et compétences de tous ces volontaires ?
La réponse de Jane
Having a plethora of enthusiastic volunteers could be a great opportunity for Maria. The work her committee undertook would create a solid foundation for a successful board revitalisation and refreshment programme.

The maximum number of board members will be set out in the Constitution and must be complied with. The process for electing new board members from the membership will also be set out in the Constitution and the board may have limited influence in that process.

Assuming four of the six board candidates are successfully elected – what can Maria do to ensure the two candidates who miss out remain engaged? As Chair of the People & Culture Committee, there are a number of alternatives she could consider exploring:

1- The board sets up an aspiring or future director programme, offering the two unsuccessful candidates to be the first participants. This would enable them to learn about the workings of the board, gain improved understanding and ultimately be strong future board candidates.

2- Each person is co-opted onto a board committee where their specific skill sets and expertise are a good match (provided the Committee Charter or Terms of Reference allows for this).

3- Co-opting one or both individuals onto the board for a limited period of time, generally twelve months, within an AGM cycle (provided the Constitution allows for this).

4- If one of the individuals shows interest in the Board Secretary role and the incumbent is anticipating retiring, they could shadow the incumbent as part of an agreed succession plan.

Finally, regarding the four new board members – it's crucial they are given a well-considered and comprehensive induction. This will give them the best possible start in their new roles.

____________________

Jane Davel is Chairperson of St Andrew's Village Trust and a director of Rowing New Zealand, Cadastral Surveyors Licensing Board of New Zealand, and Electrical Workers Registration Board.
La réponse de Julie
This is a great problem to have; and important to resolve with care and empathy.

Maria should reflect on all communications with the nominees; has anyone given any candidate reason to believe that their appointment is a given? If so, she needs to have an honest and private conversation with the candidate to reset their expectations and apologise for any misunderstanding.

Even if all applicants for a board position have been aware from the start that this election has an uncertain outcome, Maria still needs to communicate with them and with her board colleagues. She must ensure that everyone is aware of the election process.

Maria could then assist the candidates by providing an opportunity for each of them to give a short statement to the members outlining why they are standing for election to the board and how they would propose to serve the organisation if elected. After that it is up to the members – only members can elect directors.

Maria should investigate other opportunities for candidates to serve, and to be recognised for serving. Many boards have an independent member on board committees (someone who is not a director or an employee but who brings an informed perspective to enrich discussions). These committee members make great future directors. Are there opportunities to volunteer in operations or stakeholder relations? Can they be appointed to future casual vacancies if they arise?

At very least, Maria must ensure every candidate, and especially the unsuccessful candidates, comes away from the process feeling that they have been respected and valued and that they would stand again!

______________________

Julie Garland McLellan is an experienced non-executive director and board advisor based in Sydney, Australia.
La réponse de Ricardo
Maria's concern is not to upset valued members and at the same time, her focus is to add the best possible directors to the Board. She is actually in a good position because she has more interested, strong candidates than vacancies.

It is probable that any evaluation done by her or other Board members will be biased by the knowledge they might have of the applicants or by the fear to upset them. The best solution is to hire an external professional firm that understands board evaluations, succession planning and leadership development. This firm will start by asking the right questions which will lead to understanding and defining the priorities of the Board in the present environment.

Putting these needs on paper, and adding a diversity policy, will help formulate a comprehensive board seat specification. Thereafter, the six applicants will be interviewed by the firm. They will explain the process and ask the right questions without giving the impression of an examination. This will ensure the selection process is without biases or preferences and is conducted in a professional way.

The firm will discuss the findings with Maria, and it will become clear which candidates to prioritize, and ultimately which ones to appoint. Maria will communicate with the selected ones and finalise their appointment. As a last step a clear communication of the results should be given personally by Maria to the members that were not selected.

The end result would probably be that no one will remain with hard feelings and that the composition of the Board will be the best possible.

_____________________

Ricardo Backer is chairman of General Managers and HR VPs Group for Vistage Worldwide and Founder and Managing Partner of Backer Partners. He is a certified director for public companies from the Instituto de Gobernanza Empresarial y Publica and is based in Buenos Aires, Argentina.