Récemment, je suis tombé sur un article vraiment passionnant qui explique la nature des relations entre le PDG et le CA,
La dynamique entre ces deux acteurs de la gouvernance est fondamentale afin de bien comprendre et ainsi mettre en œuvre des comportements à valeur ajoutée entre les administrateurs et le chef de la direction (CEO).
Cette étude, publiée par Maureen Bujno, Benjamin Finzi et Vincent Firthis, gestionnaires principaux chez Deloitte LLP's Center for Board Effectiveness, et paru sur le Forum en gouvernance du Harvard Law School, démontre que les CEO croient que leurs CA devraient être un atout stratégique d'une valeur déterminante.
Voici sept conseils qui mettent l'accent sur la manière dont le CEO devrait s'y prendre pour amener le CA à devenir un atout stratégique dans des conditions qui peuvent paraître de l'ordre de la confrontation :
L'initiative conduisant aux relations efficaces revient au CEO ;
Le CEO doit être transparent au maximum ;
Le CEO doit tirer avantage de la tension naturelle qui se développe dans les relations avec son CA ;
Le CEO doit encourager l'expérience vécue par le CA plutôt que de mettre uniquement l'accent sur les réunions du conseil ;
Le CEO et son équipe doivent faire l'impossible pour rendre les documents intelligibles et synthétisés ;
Le CEO devrait y penser à deux fois avant d'agir comme président du conseil ;
Le CEO devrait avoir son mot à dire eu égard aux compétences requises des nouveaux administrateurs.
L'extrait ci-dessous présente les teneurs de cet article.  Je vous invite à prendre connaissance de cet article, surtout si vous occupez un poste de responsabilité comme premier dirigeant, peu importe le type d'organisation.
Bonne lecture ! Vos commentaires sont toujours les bienvenus.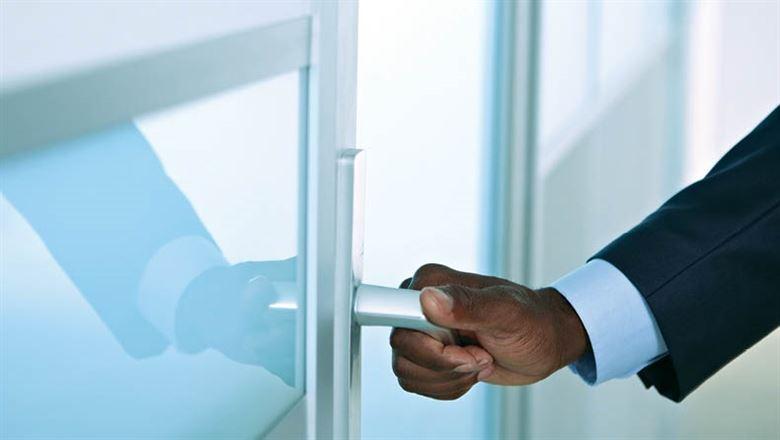 Introduction

To be a CEO today is to have one of the most complex and demanding—not to mention visible—jobs in the world. Beyond the scope of their business, CEOs and the organizations they lead have increasingly significant and more transparent influence at multiple levels—societal, cultural, environmental, political—affecting vast numbers of stakeholders, including shareholders, employees, customers, and citizens. Meanwhile, the world around them is in constant motion.

Given the weight of responsibility that rests on their shoulders, it's no wonder that CEOs, when observed from a distance, are often depicted in near-heroic terms. It's also not surprising that CEOs, when engaged in more intimate conversations about their role, are often keenly interested in finding help to validate their models of the business environment and to develop their vision of the future.

But where can CEOs find the sounding board they need without falling short of the extraordinary abilities that people find reassuring to attribute to them? One possible answer lies in the recognition that CEOs also have bosses: the boards who hire them, evaluate them, set their pay, and sometimes fire them. In fact, as one CEO told us, "The board relationship is really the most critical factor in [a CEO's] success."

While there is no shortage of advice on how boards can improve their effectiveness as the corporate and management oversight entity, there is far less written on how CEOs and boards can work together to enhance their relationship for strategic benefit. We set out to address this by conducting more than 50 conversations with Fortune 1,000 CEOs, board chairs, directors, academics, and external board advisers to ask them to share their experience and perspectives. This article draws insights from what we heard.

For CEOs, the board of the future is strategic

The days of boards being a collection of the CEO's best friends are behind us. Boards of integrity want far more than to be identified as aloof VIPs who meet from time to time to rubber-stamp management's decisions. Even the notion that boards be actively engaged in overseeing the development and execution of corporate strategy is now being superseded by the expectation that they get actively involved in interpreting complex market dynamics and shaping a vision for the company's future. Board chairs and other directors told us they want to contribute more value and use their full range of talents: "The trendline is unequivocal that directors want to be more involved in strategy and discussions at that [top] level."

"CEOs are realizing that the board is a strategic asset. That's the board of the future."

— Director

CEOs seem to want that, too. Boards represent a unique wealth of strategic and leadership experience that CEOs should want to tap into. As one CEO shared, "When I took over [as CEO], it was clear to me that the executive team wanted as little interaction with the board as possible. I feel completely different about that. Getting the board engaged is going to pay off down the road."

A key challenge for CEOs is how. Consider that the typical board is composed of prominent, successful individuals, accustomed to having significant influence and to having people ready to assist them when needed. Further, being a board member is not a full-time role, and board members likely have multiple other commitments that constrain the amount of time and energy they can spend on board activities, which might make it difficult for the CEO to attract the board's focused attention.

How can CEOs engage the board in becoming a "strategic asset" under such challenging circumstances? Here are seven pieces of advice drawn from our research.