Dois-je me joindre à ce conseil d'administration ? Pourquoi me sollicite-t-on à titre de fiduciaire de ce CA ? Comment me préparer à assumer ce rôle ? J'appréhende la première rencontre ! Comment agir ?
Voilà quelques questions que se posent les nouveaux membres de conseils d'administration. L'article de Nada Kakabadse, professeure de stratégie, de gouvernance et d'éthique à Henley Business School, répond admirablement bien aux questions que devraient se poser les nouveaux membres.
L'article a été publié sur le site de Harvard Law School on Corporate Governance.
L'auteure offre le conseil suivant aux personnes sollicitées :
Avant d'accepter l'invitation à vous joindre à un CA, effectuez un audit informel pour vous assurer de comprendre la dynamique du conseil d'administration, l'étendue de vos responsabilités, et comment vous pouvez ajouter de la valeur.
Bonne lecture !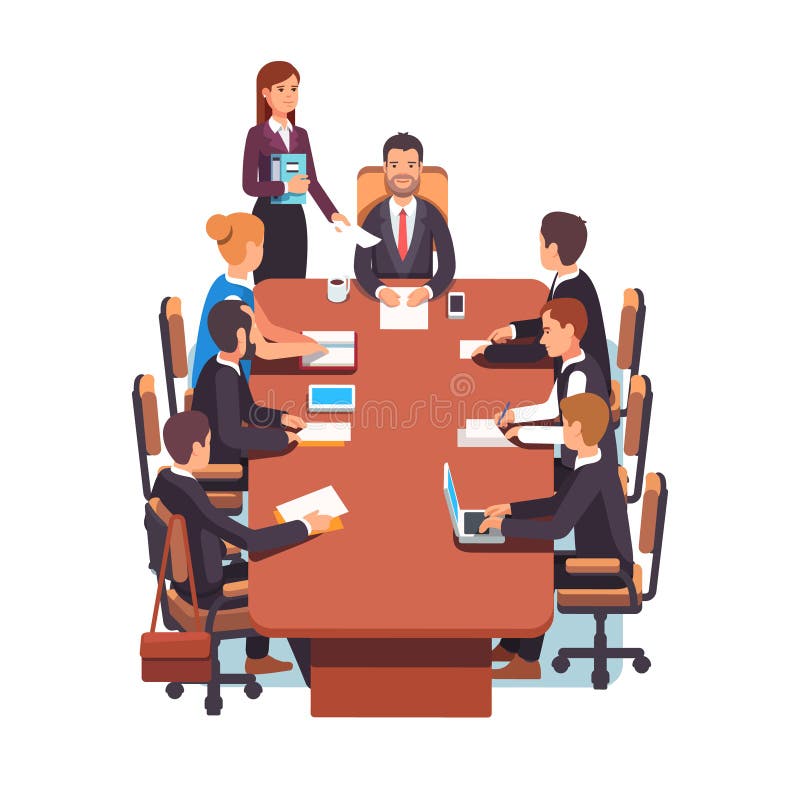 The coveted role of non-executive director (NED) is often assumed to be a perfect deal all round. Not only is joining the board viewed as a great addition to any professional's CV, but those offered the opportunity consistently report feeling excited, nervous and apprehensive about the new role, the responsibilities it entails and how they will be expected to behave.
Our ongoing research into this area is packed with commentary such as:
"If you're a new face on the board, you pay a lot of attention to others' behaviour, and you are very apprehensive. You try to say only things that you perceive that are adding value. You feel that saying the wrong thing or at the wrong time may cost you your reputation and place at the board"—new female NED.
"Joining the board I felt intimidated because I was in a foreign territory. I did not know how it was all going to work. I did not know personalities, nor a pecking order for the group"—male NED.
Despite this, the status that comes with being offered a place on the board usually serves to quickly put any such concerns to one side.
Board members who are perceived to be high profile or status tend to experience a feeling of high achievement, which is further magnified if the position is symbolic of their personal progress.
"I just felt very privileged to be invited and be part of this board, recognising the quality of the individuals that are already here"—male NED.
Questions to consider
Savvy and experienced NEDs begin by conducting an informal audit before joining the board. Questions that should come to mind include:
How will my business acumen help me understand this organisation's situation?
Will my knowledge of governance, legal and regulatory frameworks allow me to effectively discharge my responsibilities?
Will my financial astuteness enable me to understand the company's debt and finance issues?
Have I got the emotional intelligence to handle interpersonal relationships judiciously and empathetically?
Will my integrity help or hinder this board operation?
Ultimately, how will I add value to this board?
Many new NEDs don't take this approach because they are just thrilled that an opportunity has arrived and eagerly accept the nomination. Then they attend their first board meeting and reality bites. The questions they find themselves suddenly asking are:
What kind of board have I joined?
What culture does this board have?
How will I contribute to the board?
"I am always honoured to be invited on to a board. But, I always undertake an audit about who sits on the board. Particularly important for me is 'who is the chair of the board?' I accept the invitation only if the chair meets my criteria"—experienced female NED.
It is important for all new NEDs to recognise the complexity that goes hand-in-hand with sitting on the board of any modern organisation. Areas that will need careful review include the nature of the business and its ownership structure, information overload, digitalisation, and society and stakeholder's shifting expectations of what a board is for.
While the board and chair shape the culture, they cannot force it upon an organisation
The board and NED's job are nuanced and challenging. Dilemmas, rather than routine choices, underpin most decisions. Mergers and acquisitions, restructuring and competitive pressures often bring this activities into sharp focus.
Ultimately the chair has the role of "responsibility maximiser". They have to ensure that all groups' views are considered and that, in the long term, these interests are served as well as possible. The chair should also ensure that decisions are felt to be well-considered and fair, even if they might not be to everyone's liking.
According to the UK Corporate Governance Code one of the key roles for boards is to establish the culture, values and ethics of a company. It is important that the board sets the correct "tone from the top".
A healthy corporate culture is an asset, a source of competitive advantage and vital to the creation and protection of long-term value. While the board and chair shape the culture, they cannot force it upon an organisation. Culture must evolve.
"The culture of the board is to analyse and debate. A kind of robustness of your argument, rather than getting the job done and achieving an outcome. Although decisions also must be made"—male NED.
An appetite for risk
Culture is closely linked to risk and risk appetite, and the code also asks boards to examine the risks which might affect a company and its long-term viability. Chairs and chief executives recognise the relevance of significant shifts in the broader environment in which a business operates.
Well-chosen values typically stand the test of time, but need to be checked for ongoing relevance
Acceptable behaviour evolves, meaning company culture must be adjusted to mirror current context and times. For example, consumers are far more concerned about the environmental behaviour and impact of an organisation than they were 20 years ago. Well-chosen values typically stand the test of time, but need to be checked for ongoing relevance as society moves on and changes.
The board's role is to determine company purpose and ensure that its strategy and business model are aligned. Mission should reflect values and culture, something which cannot be developed in isolation. The board needs to oversee both and this responsibility is an inherently complex business that needs to satisfy multiple objectives and manage conflicting stakeholder demands.
Remuneration and promotion policies
Novice NEDs have the freedom to ask innocent and penetrating questions as they learn how to operate on a new board.
An excellent starting point is to ask HR for employee data and look for any emerging trends, such as disciplinary matters, warnings given, firings, whistleblowing or any gagging agreements. This information quickly unveils the culture of an organisation and its board.
Remuneration and promotion policies exert a significant influence over organisational culture
NEDs should further request details of remuneration and promotion policies. These exert a significant influence over organisational culture and as such should be cohesive, rather than divisive.
Most performance reviews take into account the fit between an executive and company's managerial ethos and needs. Remuneration, in particular, shapes the dominant corporate culture. For example, if the gender pay gap is below the industry standard, this flags a potential problem from the outset.
Joining the board
Once a NED understands board culture they can begin to develop a strategy about how to contribute effectively. However, the chair also needs to play an essential role of supporting new members with comparatively less experience by giving them encouragement and valuing their contribution. New board members will prosper, provided there is a supportive chair who will nurture their talent.
Before joining the board undertake an audit. Interview other board members, the chair and CEO. Listen to their description of what a board needs, and then ask the questions:
Are there any taboo subjects for the board?
What is the quality of relationship between the chair and the rest of the board, the management team, and the CEO?
The answers to these questions will determine whether the prospective board member can add value. If "yes", join; if "no", then decline. As a new board member, get to know how the board really functions and when you gain in confidence start asking questions.
Take your time to fully appreciate the dynamics of the board and the management team so that, as a new member, you enhance your credibility and respect by asking pertinent questions and making relevant comments.