Voici un article qui devrait inciter les entreprises à adopter de meilleures pratiques eu égard à la contribution des membres du conseil d'administration.
L'article a été publié sur le Forum de Harvard Law School par deux experts des questions stratégiques.
Jeffrey Greene est conseiller principal chez Fortuna Advisors et Sharath Sharma est le leader d'EY Americas pour les transformations stratégiques.
Je vous soumets la version française de l'introduction de la publication, en utilisant l'outil de traduction de Google, lequel est certainement perfectible.
Les équipes de direction n'ont pas à affronter seules les défis redoutables de la pandémie. Alors qu'ils passent de la stabilisation des flux de trésorerie et de la réingénierie des lieux de travail à la création d'un peu de répit — à la fois financièrement et mentalement — les PDG et la haute direction devraient réfléchir à la manière de déployer leurs conseils d'administration le plus efficacement possible.
Quelle que soit la situation de la performance de l'entreprise sur le spectre — de la difficulté (détaillants physiques) à la prospérité (logiciel de vidéoconférence), les dirigeants peuvent améliorer les résultats en :
Impliquer systématiquement les administrateurs dans les décisions critiques sur la stratégie, la culture, le renforcement de la résilience, la communication avec les investisseurs et la rémunération ;
Mettre l'accent sur la formation des administrateurs, notamment en approfondissant les connaissances de l'entreprise et de ses marchés ;
Tirer pleinement parti de l'expérience collective du conseil d'administration, des perspectives diverses, des connaissances en temps réel et des réseaux étendus.
La direction et les actionnaires ne peuvent pas se permettre de sous-utiliser le conseil d'administration pour faire face à cette crise, pour laquelle il n'existe pas de livres de recettes, ou à ses conséquences, qui ne ressembleront probablement pas aux reprises antérieures.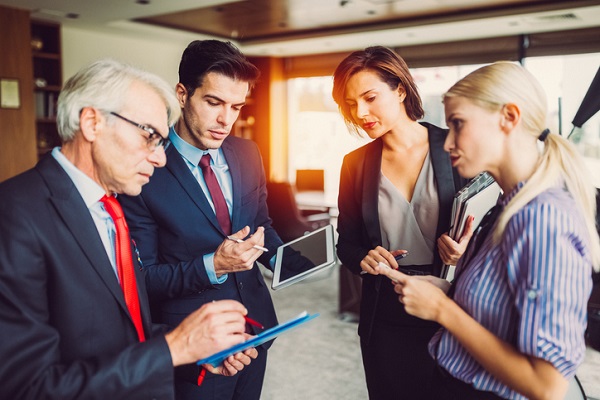 Les entreprises sont confrontées à des défis dans de multiples dimensions — science médicale, soins de santé, marchés financiers, économie, chaînes d'approvisionnement et géopolitique — pour lesquels leur seule approche viable est un processus de résolution de problèmes adaptatif, rapide et décisif, mais itératif, à mesure que de nouvelles informations apparaissent.
Les incertitudes accrues et évolutives dans chaque domaine signifient que les dirigeants doivent résoudre les tensions persistantes entre (1) faire face aux événements à court terme et (2) se préparer à d'éventuelles phases de reprise. La contribution des administrateurs est cruciale pour faciliter l'obtention d'un équilibre raisonnable.
Le tableau ci-dessous montre l'étendue des contributions des administrateurs en cette période critique.
Figure 1: Améliorer le rendement grâce à l'engagement actif du conseil
Une étude de cas pour mieux saisir l'engagement accru des administrateurs dans l'exercice de leurs rôles de fiduciaires
Pour décider comment éduquer, informer et impliquer les administrateurs dans l'environnement actuel, les pratiques de gouvernance de Netflix nous fournissent une étude de cas instructive :
Les administrateurs assistent régulièrement aux réunions de la haute direction à titre d'observateurs ;
Avant chaque réunion du conseil, les administrateurs reçoivent une note narrative de 20 à 40 pages décrivant les performances, les tendances du secteur et les développements des concurrents, avec des liens vers les données sous-jacentes et l'analyse à l'appui ;
Les administrateurs ont accès à toutes les informations sur les systèmes internes de l'entreprise ;
Les membres du conseil sont habilités à assurer un suivi individuel avec le PDG et les autres dirigeants.
Ces pratiques ont vu le jour afin d'inciter les administrateurs à mieux comprendre les plans à long terme de la direction. Les administrateurs créditent la direction pour la transparence et pour la volonté de débattre des décisions de gestion, en toute confiance.
Il y a tellement d'étapes de transformation radicales majeures que Netflix a accomplies depuis que je suis membre du conseil d'administration : distribution de DVD en diffusion continue sur le Web, passage à l'international, engagement de millions de dollars en contenu…

L'équipe de direction est si réfléchie et ouverte aux différents points de vue dans le processus de prise de décision que cela rend les décisions très difficiles relativement plus aisées en raison de la rigueur du processus.
Chaque action pourrait s'appliquer directement aux défis de gestion de crise, de reprise et de croissance future auxquels chaque entreprise doit s'adapter aujourd'hui.
Des administrateurs bien informés avec des canaux de communication ouverts à la direction peuvent débattre des problèmes en temps réel et tester les hypothèses qui sous-tendent les recommandations des dirigeants.
Je vous invite à consulter l'article afin de connaître chaque élément du tableau : Time to Unlock the Hidden Value in your Board
Bonne lecture !